Haewoo GLS Flexitank Co., Ltd. No. 1 Economic Efficiency in 'Liquid Cargo Transport Container'
해우 플렉시탱크는 국제 표준 기구에서 권장하는 각종 인증서를 획득 하였고,
Rail Impact Test 또한 통과한 안전성이 강화 된 플렉시탱크 입니다.
HAEWOO's Flexitank is a safety-enhanced Flexitank thatobtained various certificates recommended
by the International Standards Organization (ISO)that passed the Rail Impact Test.

Offer price of Korea's most competitive flexible tank
Direct production of PE (using Dow Chemical raw materials)
Produce high-quality valves directly
the latest German installations

Fitting is carried out in accordance with the strong manual
Allows custom fitting of products and containers

40 Years of Logistics Experience
Operation of a specialized inland transportation team for Flexitank
Operate regional offices and agents worldwide

Regional Engineer Residence
Compensation can be made after handling an accident according to the manual
Technical support for the first loading operation in Korea
USD 5,000,000 Producer Insurance Subscription
Subscribed to International Cargo Liability Insurance (300 million won/accident)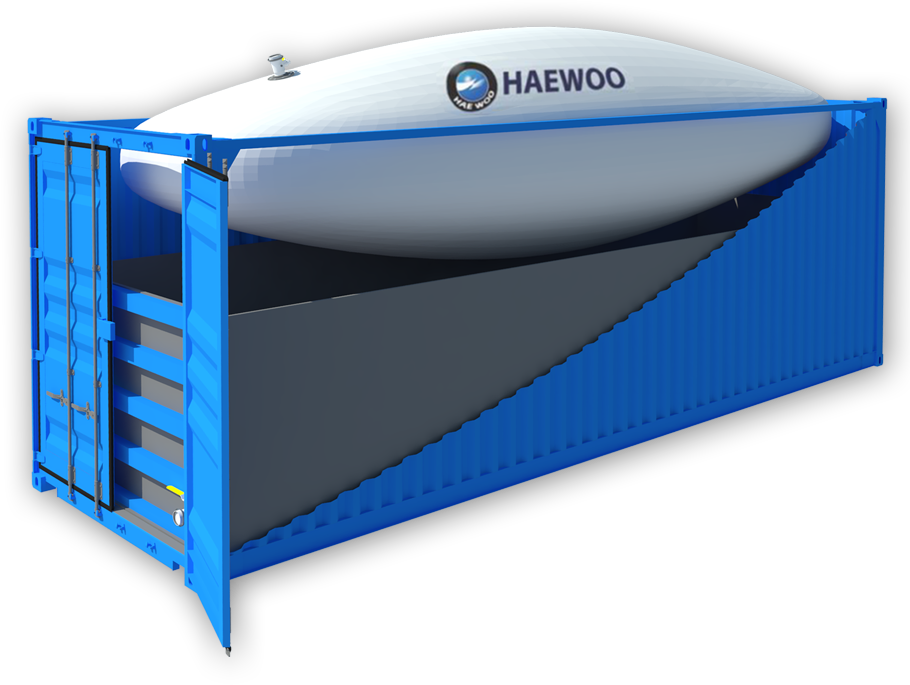 HAEWOO
FLEXITANK Advantage


다년간의 노하우 및 경쟁력을 바탕으로 고객의 신뢰를 통해 효율적인 서비스를 제공합니다.
플렉시탱크 (FLEXITANK)의 제조부터 설치까지 복합 물류 서비스를 통해 최상의 솔루션을 제공합니다.